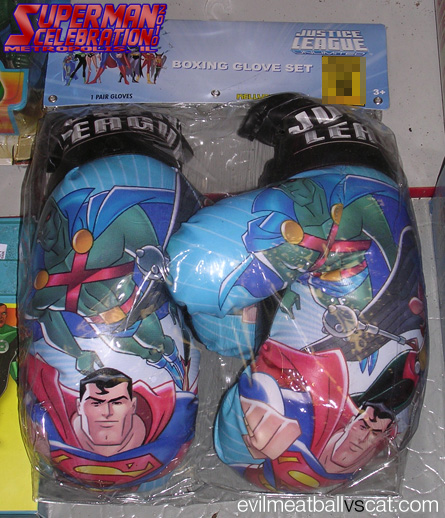 We continue with our spotty, biased coverage of the 2010 Superman Celebration! Since the SuperMuseum houses one of the largest collections of Superman memorabilia, naturally it also contains enough examples of toy weirdness to start another website. Here are a few examples: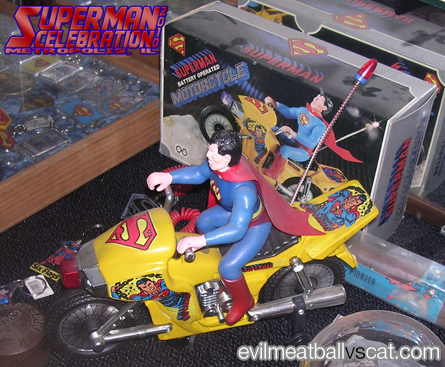 Many manufacturers have produced toys of characters on wheeled vehicles that have no need whatsoever of wheeled vehicles, but this one is definitely the Cadillac of it's genre. That's one fancy bike, Supes!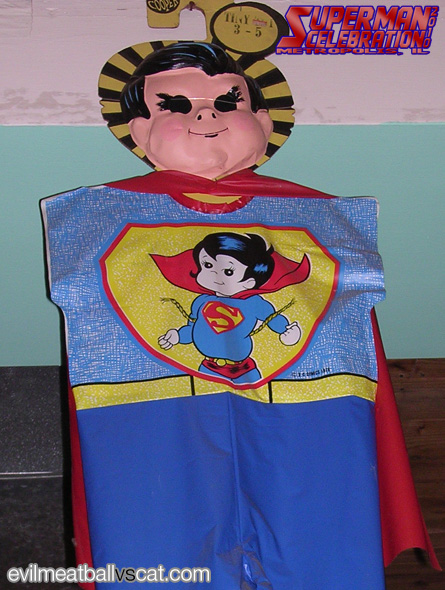 According to this vintage Ben Cooper costume, Superman as a toddler was only able to break through rope. Later, he obviously graduated to chains, and posed for new publicity photos.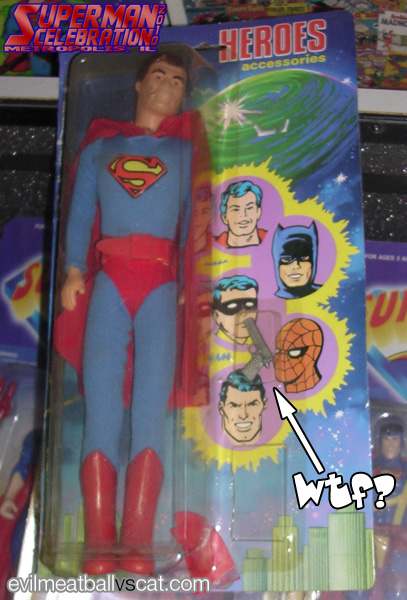 The SuperMuseum even has knock-off toys in its collection. This particularly pathetic attempt to replicate the Man of Steel not only features some horrid package art, it also includes a handgun as an accessory. Brilliant. Perhaps it's for throwing at Supes after you run out of ammo to make him duck. I loved it when George Reeves would do that.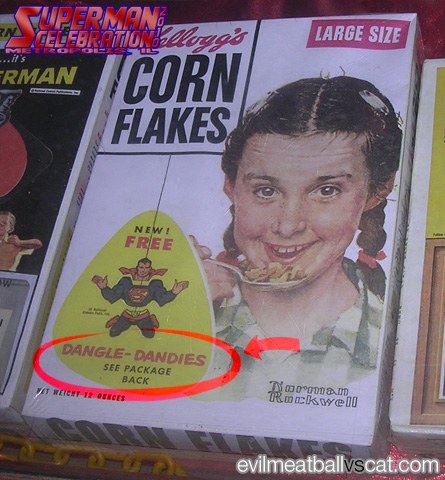 Don't turn this cereal box over, or you'll see Superman's Dangle-Dandies. That's all I have to say about that.
And there you have it! Actually, if you keep an eye on our Facebook page you'll see a few more pics in the near future. And, we actually acquired a new piece for our collection, which we'll be featuring soon. Back to normal tomorrow!