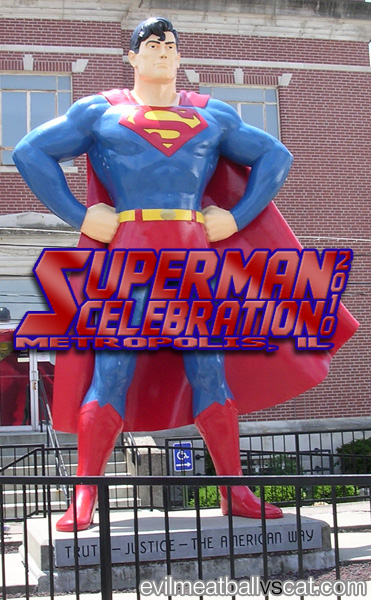 We just returned from the Superman Celebration in Metropolis, IL, and we have some great photos to share! We're going to break it down into two posts, starting today with costumes and ending tomorrow with toy weirdness (of course). Up, up, and away!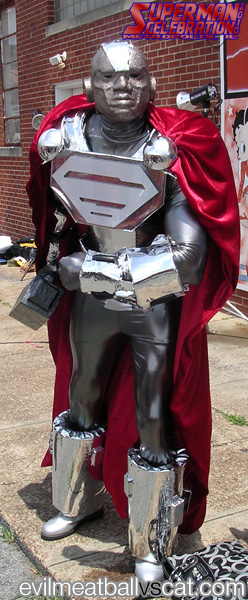 It's all about the Man of Steel in Metropolis, but here's Steel himself. Now, this is a mostly outdoor event. The heat index was near the London Broil setting, and the humidity made it like a sauna. Imagine what these costumers suffered through for a little geek respect! Well, they have ours.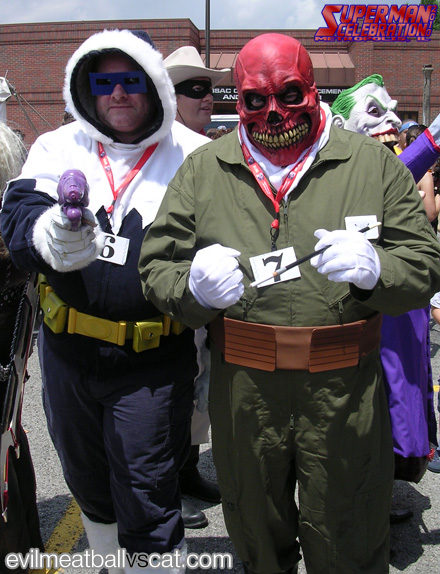 Speaking of temperatures,  this guy picked the wrong day to dress up as Captain Cold! I bet he wished that his freeze ray gun actually worked. In fact, everyone who attended the event wished that it did.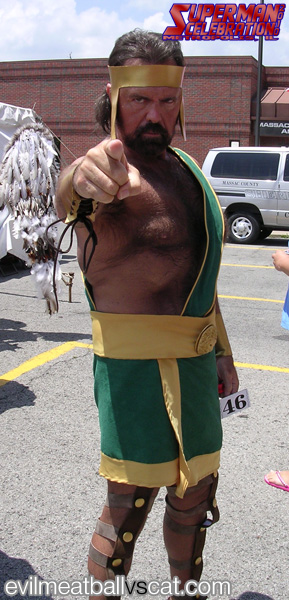 Now here's a guy who know how pick a costume for a hot day! Dressed as Marvel Comics' Hercules, he can show off that chest carpet AND remain cool at the same time. He's gonna have some weird tan lines, though.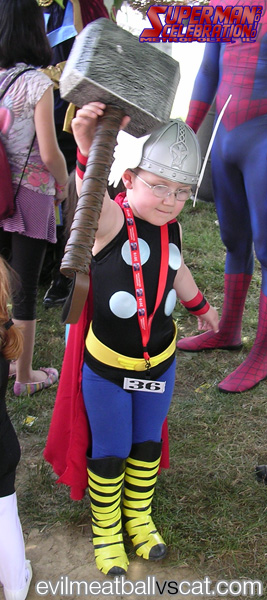 Hey, it's "The Mini Thor"! This kid was great, he struck a pose and everything. He looks like he just stepped out the Superhero Squad!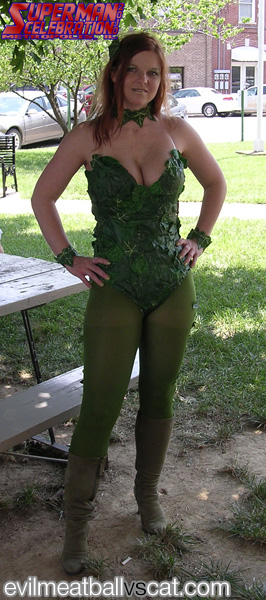 I'm sure you've always been told to stay away from Poison Ivy. Screw that noise!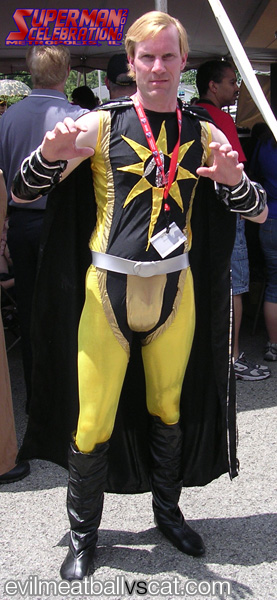 Now, we all know that Superman IV: The Quest for Peace wasn't the best film, but this guy's Nuclear Man costume is absolutely cheese-tastic! He's missing his long silver fingernails, but we'll forgive him (this time).
Tune in tomorrow for part 2, where we'll explore what toy weirdness lurks in the Super-Museum!
Tags: events