WonderFest is a convention like no other (at least that I know of). It's a Sci-Fi, Horror and Fantasy Model Builders' convention that takes place in Louisville, Kentucky. It features special guests from movies and television, artists, sculptors and industry professionals, a huge model contest, and the coolest vendor hall ever.
One of this year's attendees was scream queen Linnea Quigley, so we (hesitantly) opened our mint condition Slimeball Bowl-A-Rama party favors so we could get her picture with one: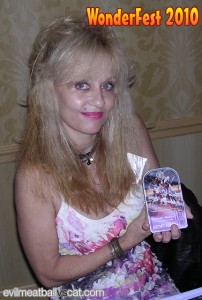 She was very sweet, and very impressed we had such a prize collectible!
You may not know Ray Meyers, but it's very possible that you're familiar with his work, as he was an original sculptor of Aurora monster models!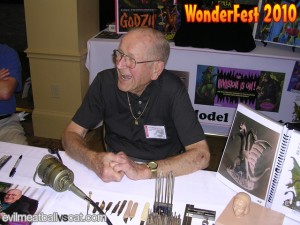 He's pictured here with his original sculpting tools and images of the models he created. He's pretty spry for being 90 years old!
Here are just a few of the hundreds of amazing models entered in the contest.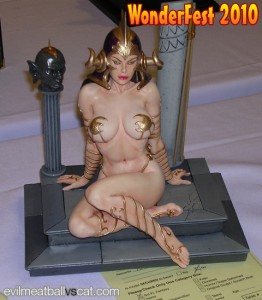 Think model building is just for kids? Think again.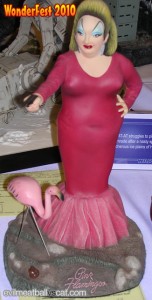 Anyone who pays homage to Divine and John Waters gets kudos from us!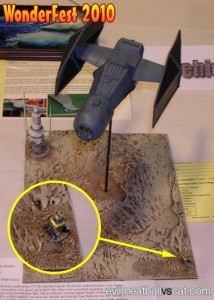 Let's see, Imperial TIE craft, moisture vaporator.. Is that Wall-E?? A subtle bit of humor from an award-winning modeler.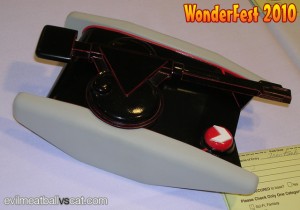 Check out this nifty tank from TRON. Something about actual models of computer models is just cool.
It was an awesome time, and we hope many of the friends we made will stay in touch through our little site here.